Longjiang-2 Impact Site Found!
The Longjiang-2 satellite was launched to the Moon along with the Queqiao communications satellite on 20 May 2018 by the China National Space Agency (CNSA). The small spacecraft (45 kilograms) was designed to work with its twin (Longjiang-1) to validate technologies for low-frequency radio astronomy observations.
A team led by Daniel Estévez estimated that the small spacecraft impacted somewhere within Van Gent crater (16.69°N, 159.52°E). The LROC team used these coordinates to image the area on 5 October 2019 from an altitude of 122 kilometers (M1324916226L). Through a careful comparison of pre-existing NAC images, the LROC team was able to locate a new impact crater (16.6956°N, 159.5170°E, ±10 meters), a distance of only 328 meters from the estimated site! The crater is 4 meters by 5 meters in diameter, with the long axis oriented southwest to northeast. Based on proximity to estimated crash coordinates and the crater size, we are fairly confident that this new crater formed as a result of the Longjiang-2 impact.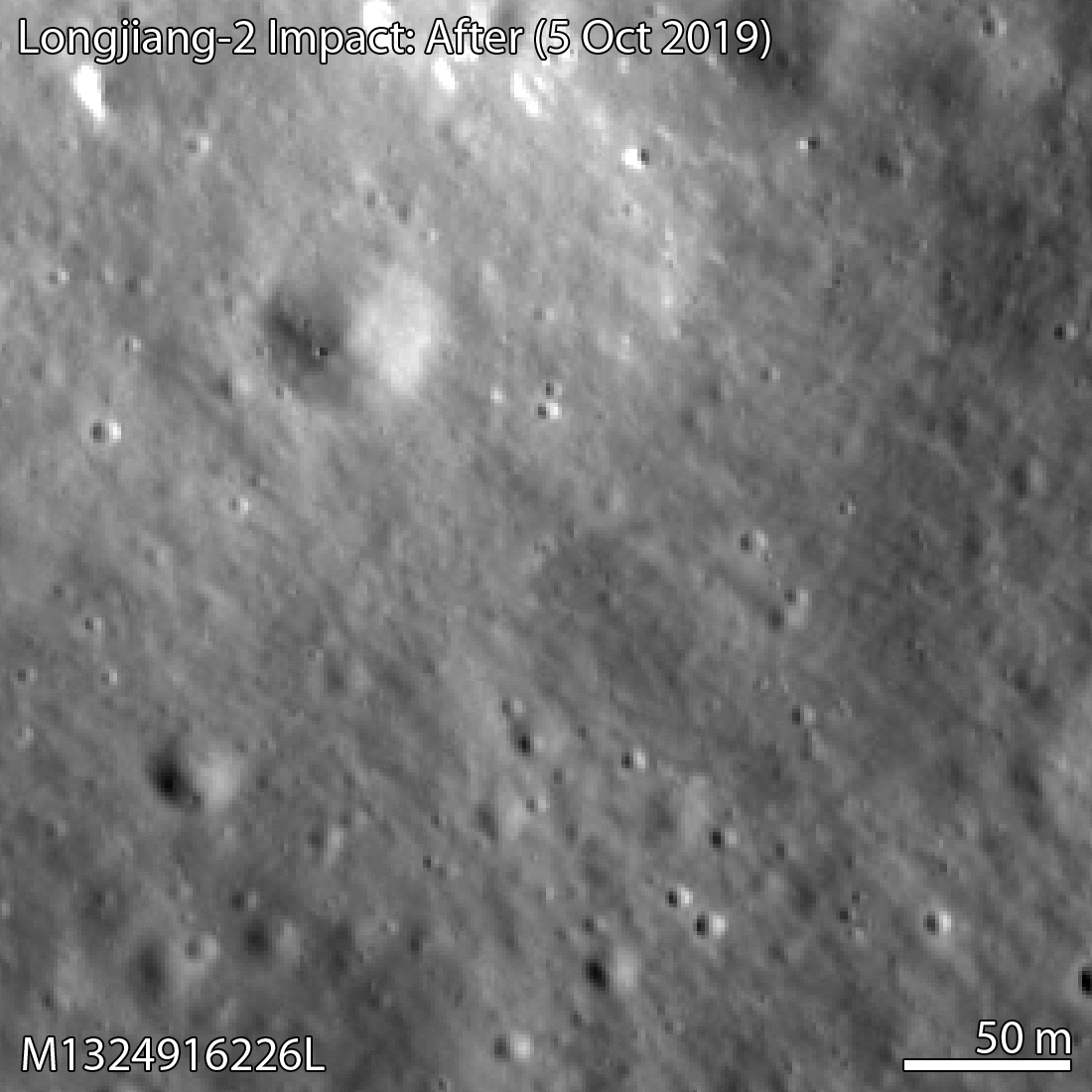 Read more about the Longjiang-2 spacecraft and its mission.
Related Featured Images
Topographic Map of the Chang'e 4 Site
What a Blast! – Revisiting the Chang'e 3 Landing Site
Chang'e 4 Rover Comes into View
---
Back to Images