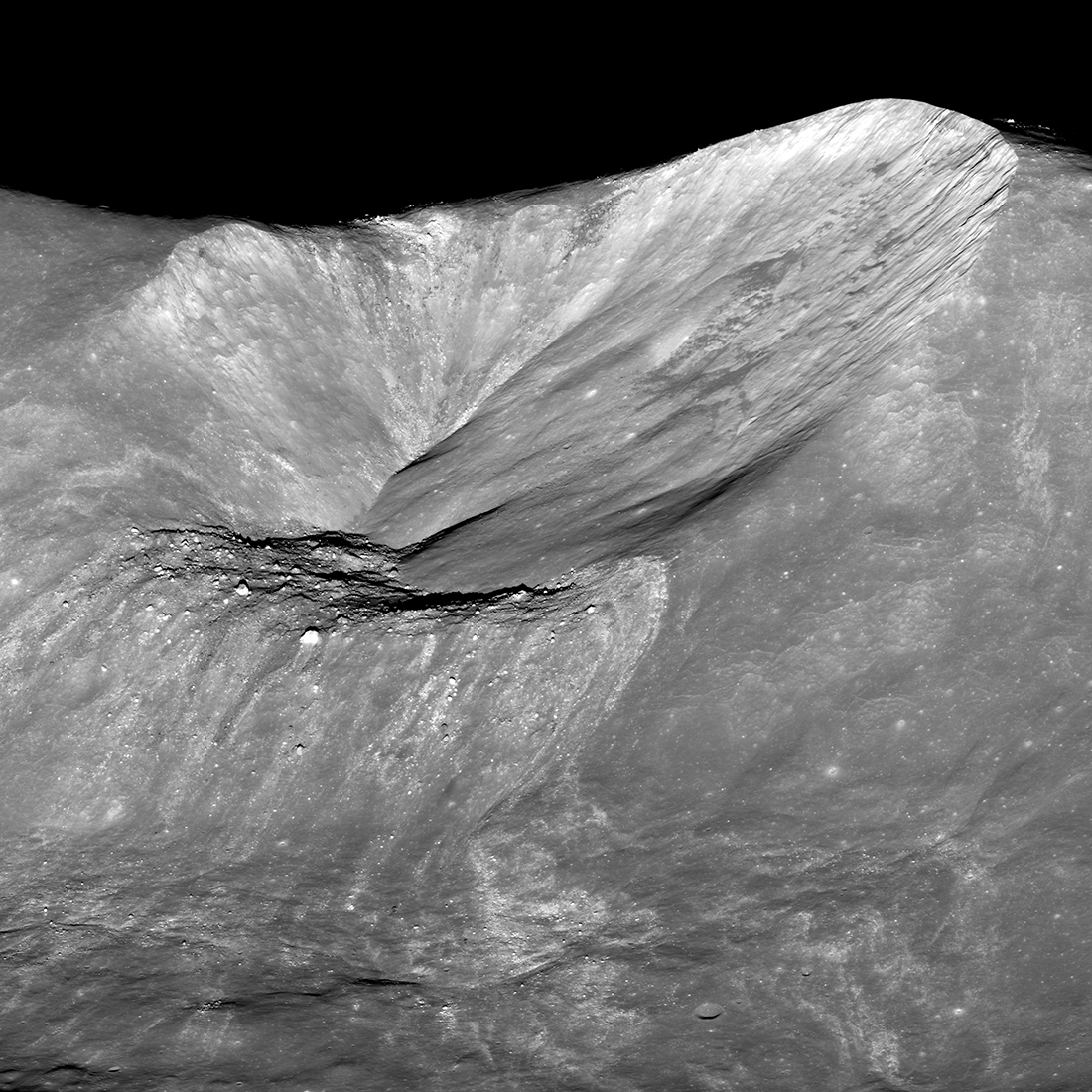 The face of the Moon has been predominantly shaped by three processes: impact, volcanism, and tectonism. The trio of impact events that resulted in this spectacular corner of the Moon occurred over nearly four billion years of lunar history; first, the Orientale basin (>3.7 billion years), Lowell W (one to three billion years), and finally, this unnamed crater (likely <100 million years).
Explore the complex scenery of this landscape; in particular, notice the giant slump block (landslide) that spilled onto the basin floor when Lowell W formed.
Full oblique image of this dramatic corner of the Orientale basin; east-to-west view, spacecraft altitude 76 kilometers, acquired on 17 October 2016, M1231377442LR [NASA/GSFC/Arizona State University].
Related Featured Images
---
Back to Images