Recent
News

& Updates
News posts from Updates

45
March 30, 2022
October 29, 2020
June 1, 2020
August 16, 2019
March 29, 2019
October 11, 2017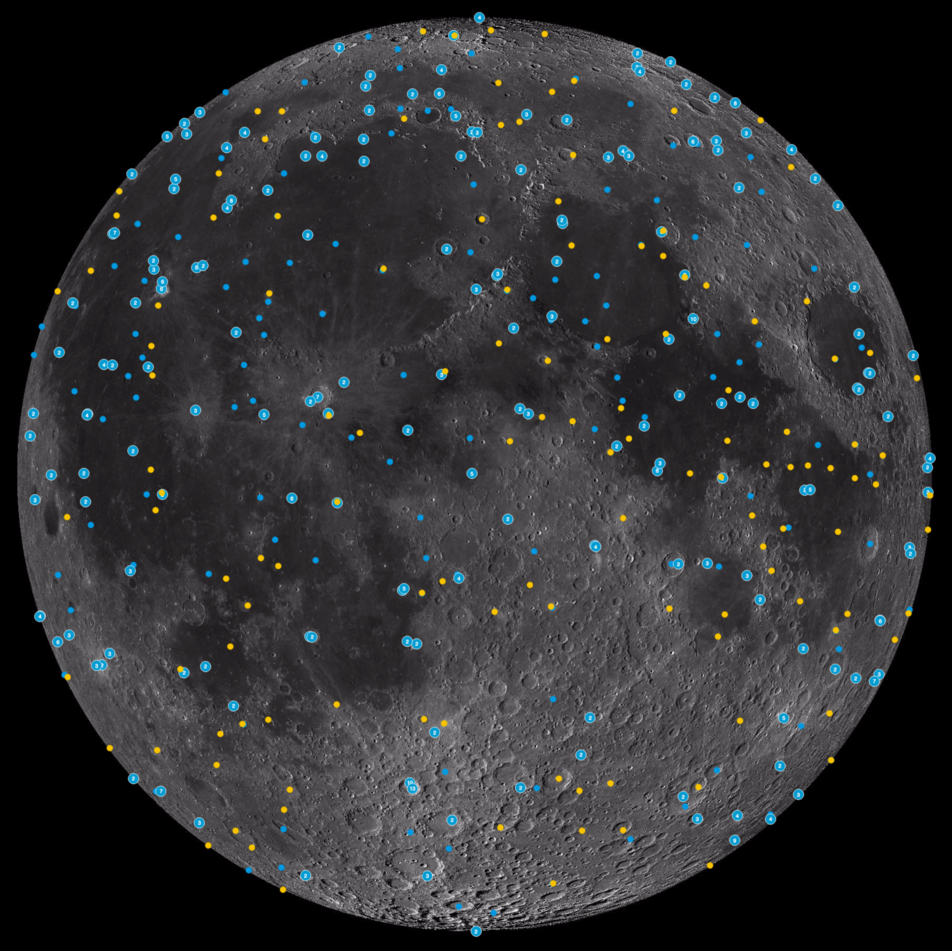 April 4, 2014
Reminder, the spectacular LROC Northern Polar Mosaic (LNPM) is available through three interfaces.
November 7, 2013
Ranger and Apollo SIV-B impact crater images added to the LROC Featured Sites page!
August 20, 2013
Important change to the LROC PDS archive -- effective immediately. New regulations from the Consolidation and Further Continuing Appropriations Act of 2013 (Public Law 113-6, Section 516) regarding Information Technology result in new lengthy purchase reviews for all NASA IT acquisitions. Due to these new reviews the LROC team has not yet been able to acquire the annual increase in disk storage required to sustain LROC operations and the full LROC PDS archive. To insure continued operations and data processing of EDR (raw image data) and RDR (maps and topography) products, the LROC Team will be deleting existing CDRs (Calibrated Data Record) products from the PDS repository.
August 6, 2013
New LROC Narrow Angle Camera topographic maps added to the online archive.
Displaying Post 1 - 10 of 45 in total